Grocery shopping is something we all do, and we all do it differently! Maybe you go in with a detailed list and follow it to the letter. Maybe you're one of those who shops hungry and lets the food choose you. Or maybe you like to go to specialty shops and try one or two new items for your next culinary adventure. Whatever grocery shopping looks like for you, Inhabit has compiled a list of grocery stores in Bryan-College Station, to help you find the right stores for you. There's sure to be at least a couple that fit your grocery-shopping style!
LOCAL / HEALTH-CENTRIC GROCERIES
4303 TEXAS AVE, BRYAN
This charming little shop is a local treasure. Packed to the brim with local, organic, and health foods, it also boasts a fantastic bulk spice section, treats from local confectioners, and all kinds of other intriguing finds to picque your interest.
100 W 21ST ST, BRYAN
This year-round farmers' market is open every Saturday from 8am – noon in downtown Bryan. Hosting a variety of vendors from BCS, it's both a great place to shop for local groceries and other products, as well as a wonderful learning resource and vibrant social event.
3519 S COLLEGE AVE, BRYAN
A local favorite, Farm Patch features beautiful and fresh local produce, lots of plants, an imported goods section, their own range of BBQ pits, specialty items (try the chicken salad and the pecan pie), local raw and unfiltered honey, and so much more!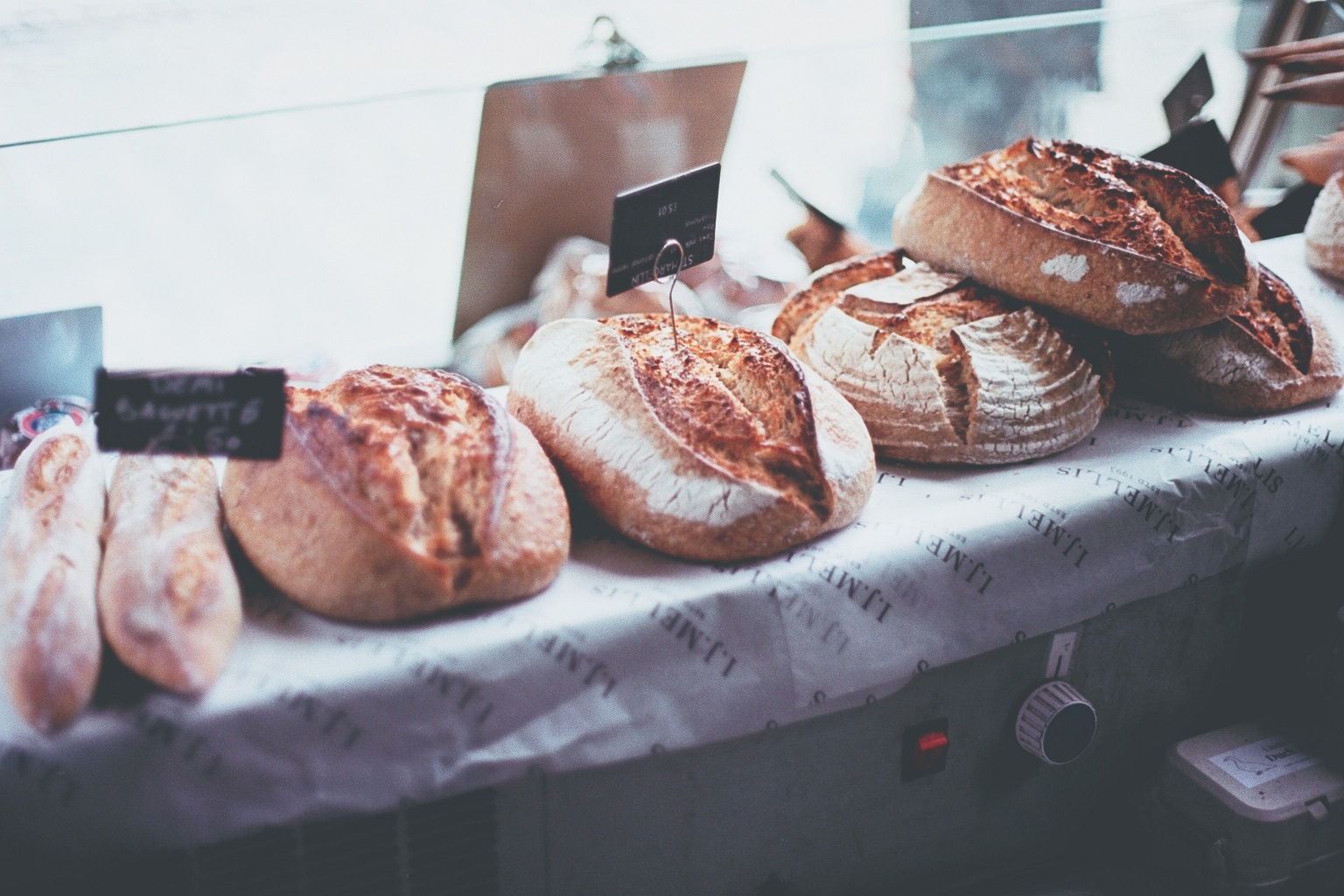 INTERNATIONAL GROCERIES
Mini Mart (Indian groceries)

3800 S COLLEGE AVE, BRYAN
This store is a hidden treasure trove of Indian groceries! Underneath its unassuming convenience store exterior lies a great variety of produce, dry goods, specialty items, and more. Whether you are looking to experiment with Indian cooking for the first time, or longing for the taste of home, this store is the place to go for Indian groceries.
510 W WILLIAM JOEL BRYAN PKWY, BRYAN
Don't be fooled by the name — although they do indeed feature a huge variety and selection of fresh and affordable meats, there is so much more to find here. The in-store taqueria is delectable, and they feature a great selection of Mexican imports as well — dairy, beverages, seasonings and sauces, produce, paletas — the list goes on.
MULTIPLE LOCATIONS
This Houston-based chain is so much more than a meat market! They also feature loads of fresh produce and dairy, a bakery, a taqueria, and lots of other goodies from Mexico, Central America and even South America! This is a fabulous place to go for Latin flavors and so much more.
2704 TEXAS AVE S #4, COLLEGE STATION
If you are looking for Asian groceries, this will be your go-to in the BCS area! Providing a huge variety of produce, fresh meat, dry goods, frozen foods, seasonings – really just about anything you could be looking for! There is also a Chinese restaurant/deli inside!
3525 TEXAS AVE, BRYAN
In addition to providing the area with quality halal meat, this shop also features a good selection of Mediterranean/international foods including teas and beverages, rice, sauces, seasonings, frozen foods, dairy, and more.
2405 CAVITT AVE, BRYAN
This one would be easy to miss if you don't look for it — and you should! Featuring dried fish, fresh meat, imported dry goods, produce, and even prepared African dishes. If you are missing the flavors of home, or wanting to try something new, be sure to stop by this great little shop!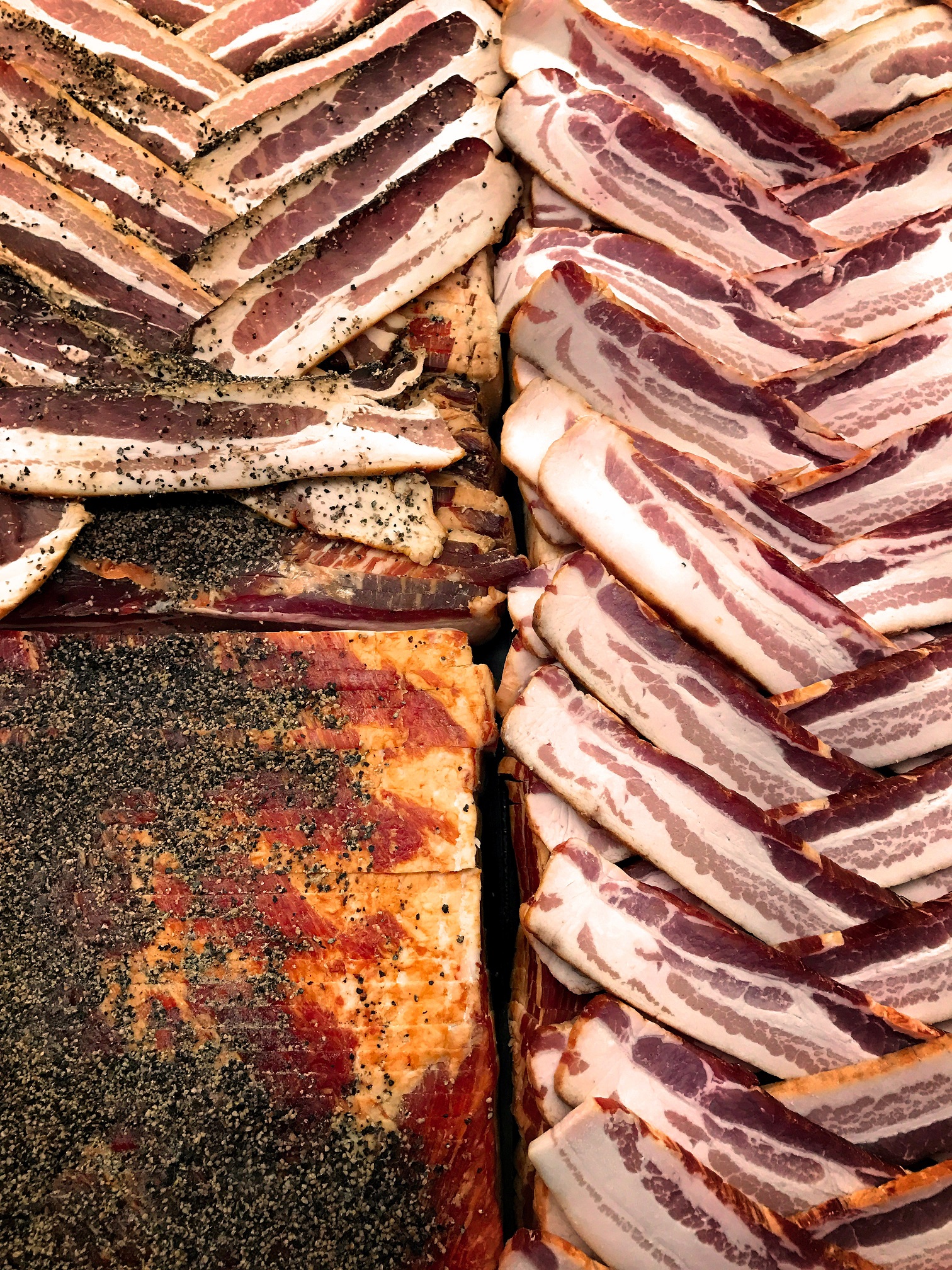 BUTCHERS / MEAT MARKETS
30 OLSEN BLVD, COLLEGE STATION
This on-campus facilty conducts research, teaching and other activities, but they also offer high-quality, fresh meats, available for purchase in store, online, or by phone. Whether you want just a couple of steaks, some tasty jerky, or a whole side of beef, RMSTC will set you up nicely.
2701 TEXAS AVE, BRYAN
A local favorite, Readfield has a wonderful selection of fresh and cooked meats, seafood, cheeses, imports, baked goods, party trays, gift boxes, Halal meats, and more. They even offer game meat processing!
LARGE CHAINS
MULTIPLE LOCATIONS
If you've lived in Texas long at all, you are likely familiar with this store already, but if you've just arrived, you may still be waiting to hear of this regionally-adored (yes, really — adored) grocery chain. With lots of locations, high-quality store brand products, huge selection, high community involvement, and convenient features like curbside pickup, it's easy to see why this is the go-to for many Texans.
MULTIPLE LOCATIONS
People from all over the U.S. are likely familiar with Kroger and/or its family of companies. Offering competitive prices and store pick-up, it's a great, familiar option for anyone.
1760 BRIARCREST DR, BRYAN
While it is a chain seen throughout the country, ALDI offers a somewhat different experience than your average grocery store. They focus on keeping prices low by offering exclusive brands (though they do offer some national brands as well). This is a cozy place to shop cheaply, while still finding lots of interesting new things to try.
1405 EARL RUDDER FWY S, COLLEGE STATION
This members-only warehouse chain is likely familiar to most! Offering groceries (and many, many other items) in large and even industrial quantities, it's a great choice for large families who like to one-stop-shop!
ESTABLISHED. EXPERIENCED. INSIGHTFUL.
Inhabit Real Estate Group is unlike any other real estate
company in the area. Selected for our tenure, values and
entrepreneurial spirit, we are changing our clients' search and sell
experience. We are a close-knit group of leading agents who
consistently rank in the top tier of our industry – locally and
nationally. We live, play and work here and we are uniquely positioned
to advise you in an ever-changing community and real estate world.
Real estate is just the beginning of our conversation with
you about how you can inhabit your home, your community and your
world.
REACH OUT TO US.
979.446.7028
4508 Mills Park Circle #500
College Station, TX 77845