Activity Centers
Get out of the house and enjoy the senior-specific centers around town. Remaining active, social, and healthy is one of the first steps to having a happy senior living experience. Get connected and stay connected with these centers around town!
1520 Rock Prairie Rd, College Station
At The Southwood Community Center, you will never be bored. This Center offers classes for line dancing, monthly birthday lunches, and Bingo.
3101 Oak Ridge Dr, Bryan
The Meyer Community Center is the place to be. Whether it is exercise, game nights, or jam sessions the Meyer Community Center has it all week! Come by Monday through Saturday for activities all day from 9 am - 4 pm. Don't miss out on Sit & Fit, 42 Dominoes, line dancing, and Tai Chi classes.
1000 Eleanor St, College Station
The Lincoln Recreational Center is the socialization station for the senior community. This center hosts coffee and chat sessions, table games, hot lunches, and many more activities to keep you busy. Join the activities Monday through Friday 9 am - 2 pm every week!
1402 Bristol St., Bryan
If games are your scene come and join the Brazos County Senior Association for Bingo, Canasta, Bridge, exercise classes, and crafts. Activities go from Tuesday to Friday every week. Stay up to date with their calendar posted online at brazoscountyseniorcitizens.weebly.com.
Senior Activities
500 N Main St, Bryan
This wonderful farmers' market happens in Historic Downtown Bryan every Saturday, year-round, and features a variety of local vendors. Take a stroll through the stalls and find the farm's fresh veggies, cheeses, meats, and eggs. Refresh your vegetable or herb garden with the amazing selection of locally grown seasonal selections.
1818 Harvey Mitchell Pkwy S, College Station
Enjoy lunch while learning about our community's history! Join the community at the Larry J. Ringer Public Library every Fall for lunch and lectures about College Station history.
Senior Night Out Dancing
1520 Rock Prairie Rd, College Station
Break out your dancing shoes and get out on the town for Senior Night Out dancing at The Southwood Community Center. Come out for an evening of dancing and games dressed in themed attire. Dance to country music and songs from the 60s to the 80s, or play a game of cards, board games, or dominoes.
Potluck & Pizza Socials
3101 Oak Ridge Dr, Bryan
Enjoy pizza and other tasty food while listening to the Classic Country and bluegrass Jam Session Musicians. Once a month on Tuesday afternoons The Myer Activity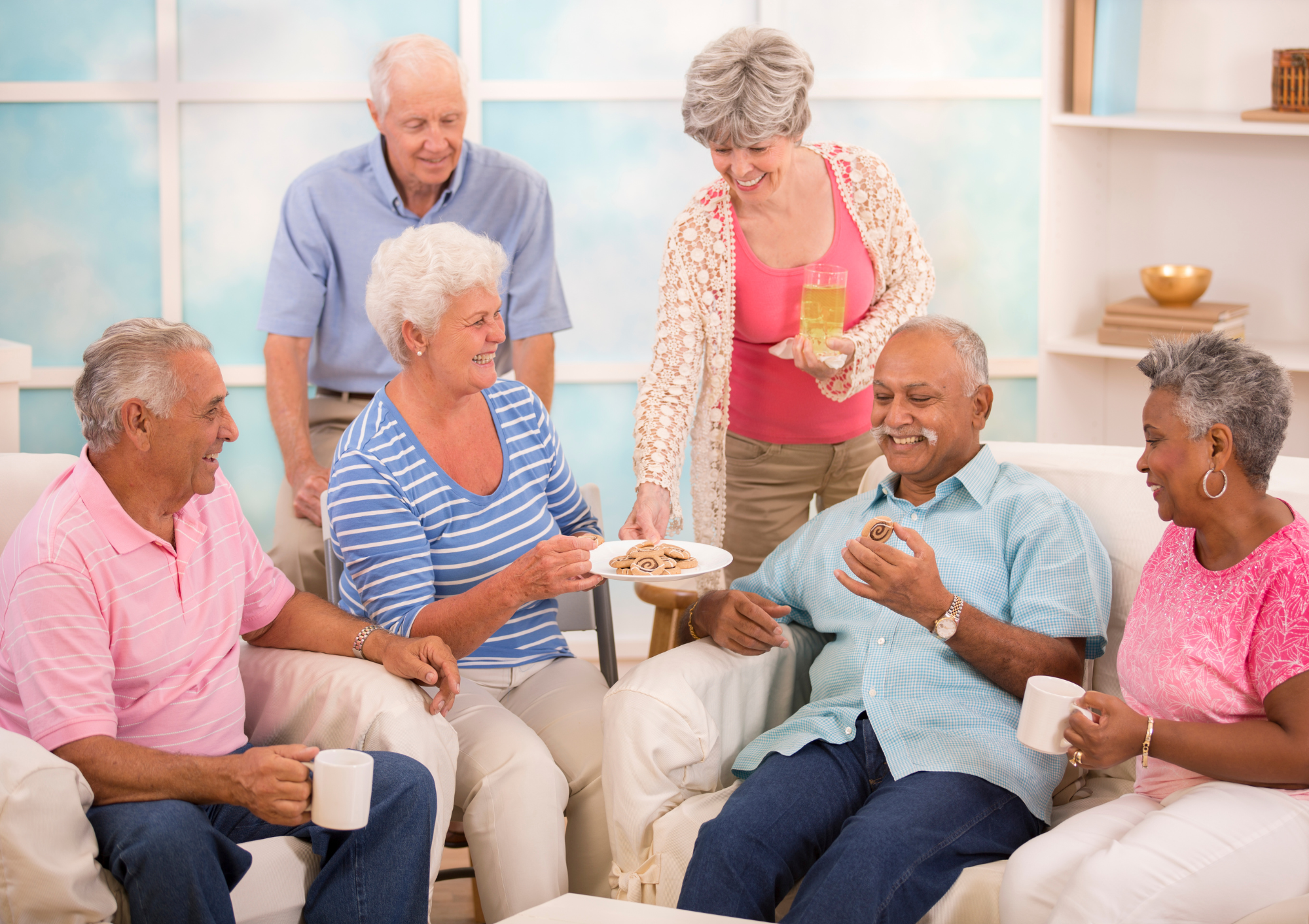 Home Modifications
Updating your home for retirement years can involve all sorts of upgrades. There are so many ways to make your home more aging-friendly. Here are a few home modifications, as well as assistive technologies that help you maintain your independence.
Personal Emergency Response System
Keep yourself and your home safe with a personal emergency response system. When living alone you never know what could happen or what could go wrong. These systems monitor at-risk adults and reach out to pre-set contacts and emergency services if a fall happens, or if the alarm button is pushed. These alarm systems are available as easy-to-use smartphone apps and as wearable devices like a necklace or bracelet.
Walk-in Tub/ Shower
Upgrade your bathroom with a walk-in shower or bath and avoid potential tripping or falling hazards that come with a regular shower or bath. One easy modification is to add a safety bar to the tub, while another is to install safety strips. Both simple modifications can help prevent slips and falls in the bathtub.
Door and Window Sensor
Don't let distractions get the best of you. Get a door and window sensor so that you and your loved ones will know when a window or door is left open or opened. The window sensor detects and reports the opening and closing of doors and windows and monitors temperature. The functionalities of the window sensor make it ideal for home care, automatic lighting, access control, and home security solutions.
Accessible Shelving
Reaching for tall shelves could to take an unexpected tumble. Think about adapting your shelves and cabinets and moving everyday items to be within reach. Open shelving, easy-closing cabinets, and organization bins will make life easier
TV silencer
Never miss a phone call or doorbell again. If you regularly miss phone calls because your TV or music is turned up too loud, or you want to avoid that desperate hunt-for-the-remote before answering the phone, the TV Silencer may be for you. It can automatically mute your TV or stereo, or even pause your DVD, whenever a call comes in.
Smart Home Devices
Voice-controlled home devices such as Amazon Echo and Google Home are great for the casual user who wants assistance with automated lighting, reminders for medication and appointments, access to your media, calling your friends, and easy ordering of groceries and household products as they run out.
Ensure well-lit Rooms, Hallways, and Stairways
Increase lighting on all stairs, either by plugging night lights into wall outlets or installing overhead fixtures or wall sconces. Some of the basic modifications to make a home elder-friendly involve adjustments to compensate for sensory loss that can be made without a major investment in remodeling. For those with low vision, walls should be painted a light but glare-free color while ceilings should be white to better reflect the room's lighting.
Add Handrails to Outdoor and Indoor Stairs
If your home has stairs indoors or outside, handrails are a simple addition for safety and comfort. Handrails when installed should be firmly attached and run the entire length of the staircase. Consider adding a reflective strip to each step where appropriate.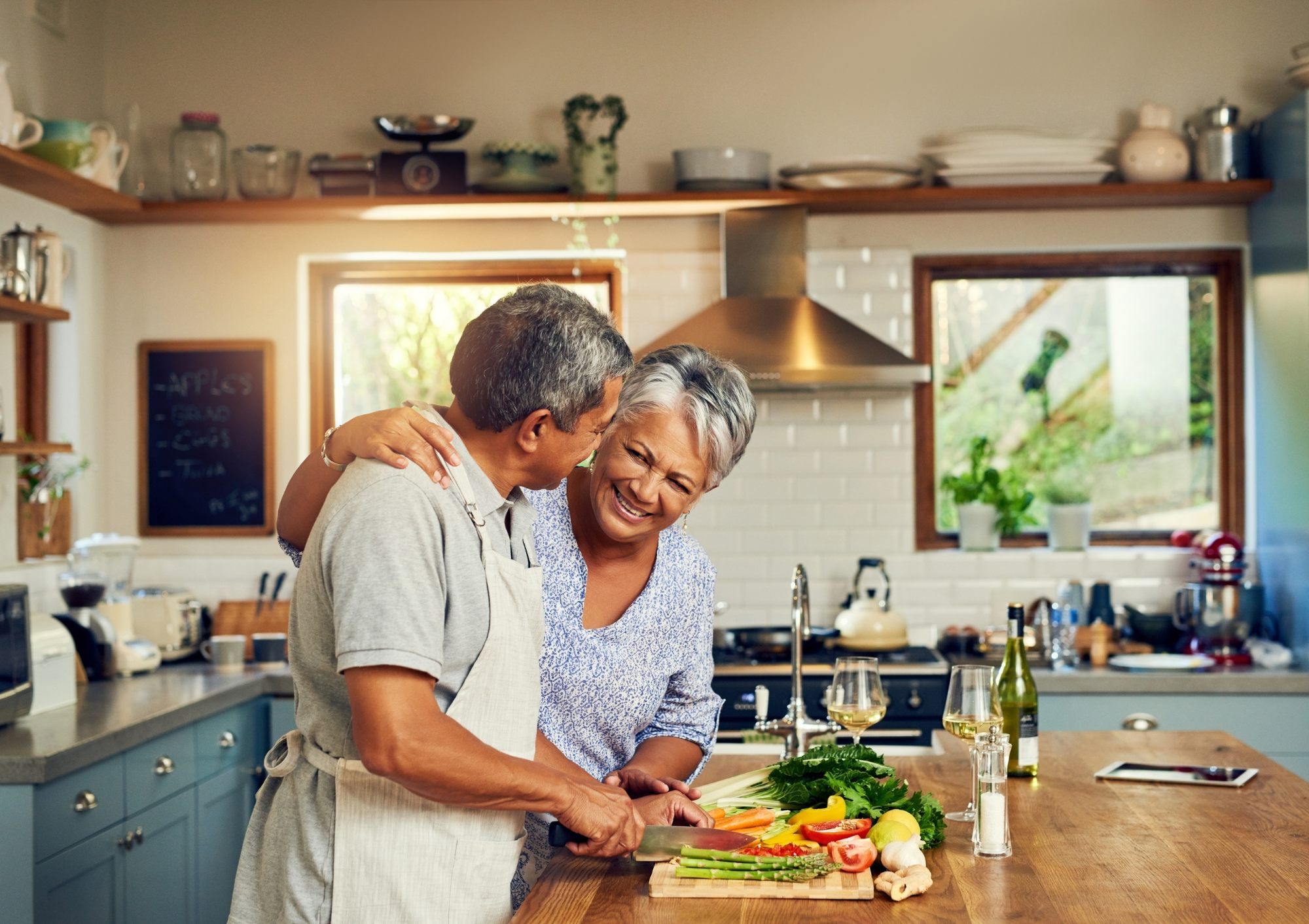 How to Know it's Time to Downsize
Are you a recent empty nester, retiree or are now living alone? Downsizing may have crossed your mind. Here is how to determine if the time might be right to downsize.
Are There Empty or Unused Rooms?
Do you have empty or unused rooms that used to be full? Is your home feeling more cavernous than cozy? Maybe it's time to downsize.
Is There Too Much Maintenance?
A large yard with a lot of lawn to mow or garden maintenance may be more than you can handle. Does it seem like you are constantly asking for help fixing things or doing routine maintenance on the house? A newer home, a smaller home, and possibly even a patio home or condo might be a better fit.
Are You a Little Too Far From Family and Conveniences?
Feeling like it is difficult to visit your family and friends – or for them to visit you? Are you a little too far from the grocery store, shopping, and restaurants, doctors, or other places you routinely visit? Newer neighborhoods are being built with more attention to amenities, or moving closer to family might be the answer.
Does Your Home Feel Cluttered?
Living in a large house intended for a larger family and frequent guests may be a lot to deal with. You may have extra furniture, old sporting equipment, lawn and garden equipment, loads of dishes, and other things that are taking up space and not being used anymore.
Has your Home Increased in Value?
Living in your family home for many years probably means you have valuable equity built up that can be used to help you buy a place that better suits your current lifestyle. When you no longer need your current home and are looking to thrive in the years to come maybe it is time to sell your house and find a new perfect home for you.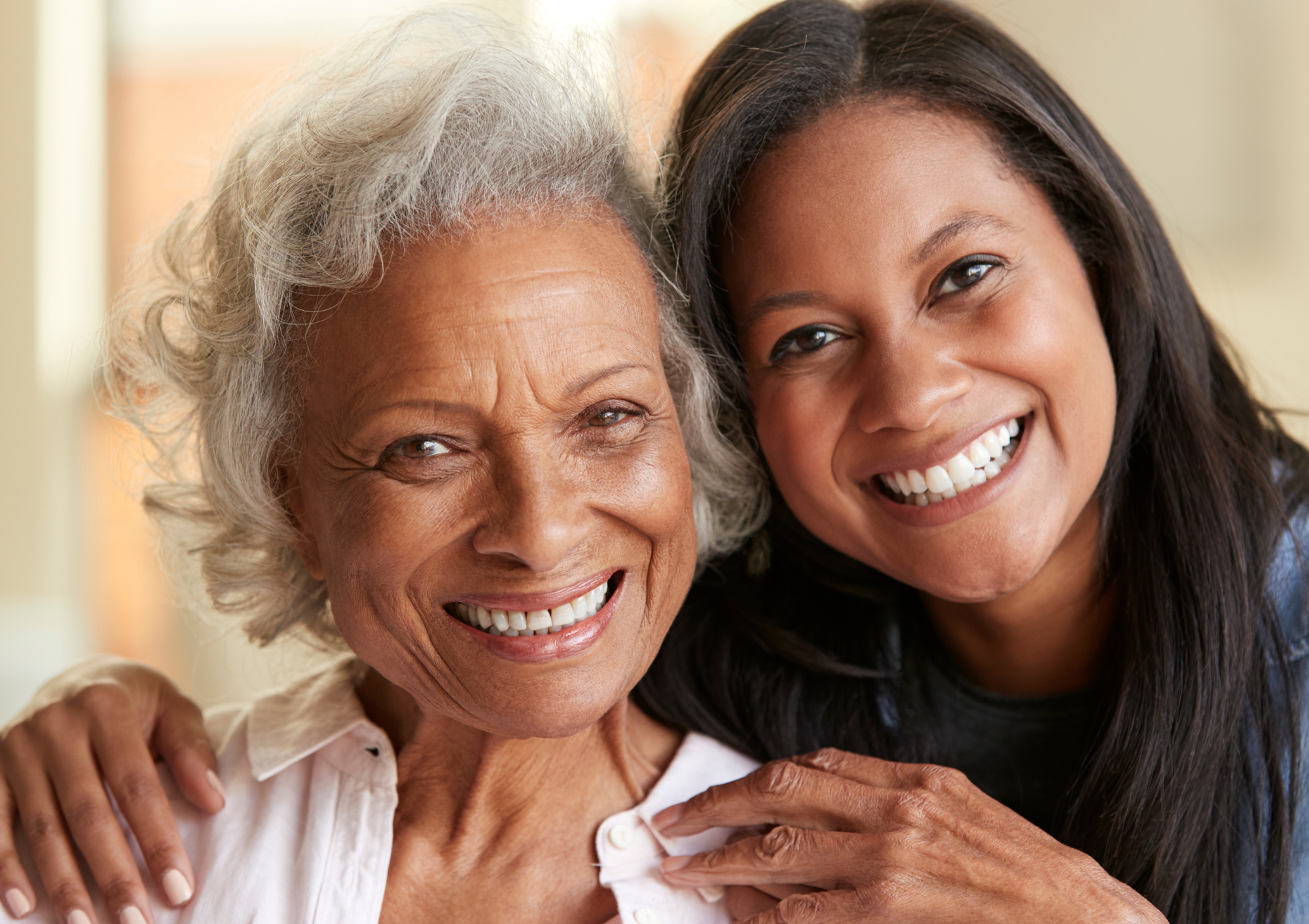 What to look for in a new home
There are some very important factors to take into consideration when considering downsizing. Here are a few amenities to keep in mind when searching for a new home.
Convenient Location
Location is a huge factor when it comes to relocating and downsizing. Finding a place close to daily amenities and family is important.
Minimal stairs and Ledges
If you are currently living in a two-story home or have a wonderful patio or deck with uneven steps, the upstairs or backyard may have become unusable space or unsafe.
Modification friendly bathrooms
Small half baths and narrow doorways are a thing of the past. If it has come time to upgrade to a walk-in bath or shower, find a home that has the space for modifications.
Spacious Bedroom
Hard-to-navigate bedrooms with narrow spaces between the bed and wall are not the most comfortable for senior living. 36 inches of space is best for accessible access to wheelchairs, or walkers. A bedroom with an en-suite bathroom, a sitting area, and on the
first floor may be something to keep in mind.
Flooring
Ideal flooring for seniors is designed to minimize slipping and sliding. Good flooring also makes it easy to maneuver a wheelchair or motorized scooter or for someone to make their way with a walker or a cane. Your floor should also provide for easy upkeep and cleaning to allow the greatest independence possible.
Need Help finding that perfect Home that fits all your needs? Contact us!
For amazing information and more help knowing exactly what you need check out Caring.com